The basic function of making sports shoes is to cut the leather and fabric into pieces and sew them up until they finally leave a pile of scrap on the floor. Nike recently introduced a new shoe called "Atsuma", inspired by the 1990s, while also rethinking the rules of the shoe industry. "The design team wanted to experiment with totem design to see if the waste could be assembled like a jigsaw puzzle. Nike's perpetual chief executive, Noel Kinder, mentioned.
Atsuma shoes are designed with multi-layered stitching, with the main hope that the fabric will be most effective and waste generation reduced. For example, when a Nike logo is cut from a fabric as material for the left upper, the rest of the fabric can be used for the design of the right upper.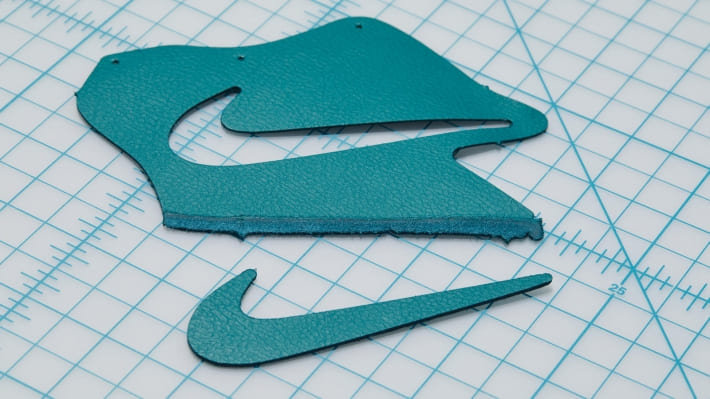 "The Nike Air Zoom BB NXT Accelerates Energy Return in Basketball." Nike News, news.nike.com/footwear/the-nike-air-zoom-bb-nxt.
The Kinder says that no matter what shape the leather, cloth, etc. is cut, the design team will try to start with the shape and material and think about how to use it a second time. They also want this concept to be clearly presented to the public, so when designing Atsuma shoes, they are presented in a colorful way so that you can see the idea clearly.
"We continue to work hard to find ways to reduce waste. Kinder said. Back in 2012, the Nike design team introduced the "Flykit" shoe, which uses recycled plastic as material and is made with innovative technology that reduces raw material waste by 60% compared to traditional shoe making in the past. Since Flyknit's inception, 3.5 million pounds of waste has been reduced into landfills, while more than 6 million bott bottles have been used. This fabric also makes it easier for old shoes to get into the recycling process.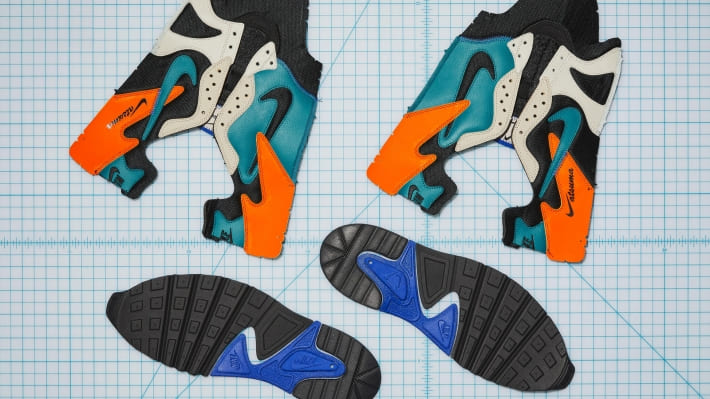 "The Nike Air Zoom BB NXT Accelerates Energy Return in Basketball." Nike News, news.nike.com/footwear/the-nike-air-zoom-bb-nxt.
In the spirit of circular design, Nike's fabric," "Flyleather", introduced in 2017, is made from leather scrap. Another guest fabric, "Grind", is a product of waste and recycled shoes that can be used to make soles. For nearly a decade, waste from the production of Air soles has also been reused to make new soles.
In 2019, Nike published a Circular Design Guide that shares its experience with the shoe industry, including how to enhance product durability, design disassembly, commodity recycling, and how to make raw materials easier to recycle, how to collect used goods from end-consumers, and more. The key message the guide is to advocate for reducing waste generation from the manufacturing end.
Today, Nike is moving toward stoain-free, zero-carbon emissions that deserve sustained attention on how they can improve the design process for shoes and reduce their environmental impact.